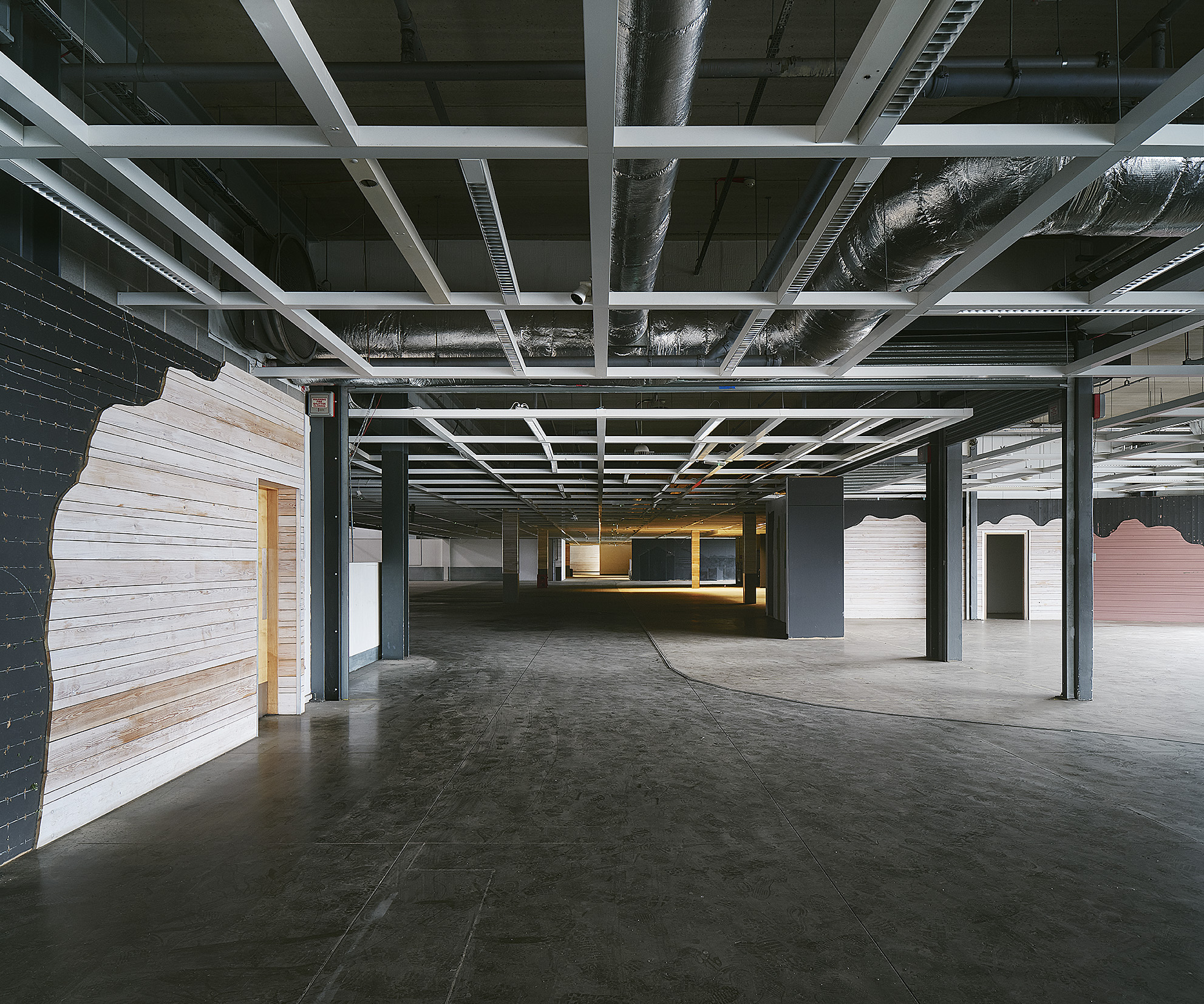 Drumsheds finds a new home
Other | Wednesday 12th July 2023 |
Presenting DRUMSHEDS - a new 608,000 sqft, 15,000 cap space presented by Broadwick, who has a founding belief in the power of 'live', with the objective to always inspire, connect and create massive impact through music, culture and space. Promising to be more impactful than anything London has seen, DRUMSHEDS will open this September in a vast industrial warehouse.
The space will be an impressive hybrid home for culture in London, with a carefully curated programme of music, arts, culture, and community. For Broadwick, who are the team behind award-winning spaces including Printworks, Beams, Depot Mayfield and more - DRUMSHEDS is the next step in their evolution, as they cement their place as a leader in the events world.
The opening programme of events will be delivered by the Broadwick Live division, who are known for delivering one-of-a-kind experiences through unparalleled line-ups and forward-thinking production and venue creativity. The opening programme of culture events will be announced shortly, in the meantime, sign up to the DRUMSHEDS mailing list to keep up to date with news.
The new DRUMSHEDS space finds its home in a vast and sprawling warehouse in North London's Meridian Water zone. Broadwick is following on from its previous DRUMSHEDS space, and transforming the name into a totally new concept (and location.) Across 608,000 sqft, DRUMSHEDS is a staggering space that leaves a lasting impression. The industrial building has a machine-made feel, with soaring ceilings and expansive rooms that can hold up to 15,000 guests.
DRUMSHEDS will be continuously reconfigured and transformed to create new and exciting spatial environments that are then filled with a variety of incredible content. Available for hire via the group's Spaces division, the venue's specifications and layout are fluid, with malleable, hybrid areas that will be moulded for multiple purposes. Complete set builds, fashion shows, music events and brand activations represent just a few examples of activities that will be taking place.
Features and layout of the unique warehouse space will stay intact. Guests will be able to see the old lift shafts, loading bays, sprawling floors and machinery as they transition through the impressive space.
Curated and created by Broadwick, DRUMSHEDS is the mightiest and most ambitious space that the accomplished team have taken on. With a portfolio that includes some of the UK's most impressive experience-led brands including Printworks, Beams, Field Day, Depot Mayfield and more, Broadwick are driven to create real impact through pure yet powerful live experiences in unique spaces that are home to communities and culture. After an extremely successful six-year run at Printworks which culminated in a final season that sold out in less than an hour, Broadwick will now bring their unrivaled expertise to DRUMSHEDS.
"Broadwick's mission has always been to build brands that deliver unrivaled, live experiences that create real impact. We are proud to announce DRUMSHEDS, set to be London's most impactful cultural space of its kind, set across 608,000 sqft in North London. We want Drumsheds, like all the spaces we create, to be new centres of cultural gravity that provide the basis for human connection. A connection that people crave now more than ever."
- Simeon Aldred, Director of Strategy, Broadwick
With spaces such as Printworks, Depot Mayfield and Beams, Broadwick are unmatched when it comes to successfully breathing new life into meanwhile spaces. The successful group are focused on evolving the world of venue and entertainment space, through a fluid and flexible approach, allowing Broadwick Spaces such as Drumsheds to feature a wide spectrum of powerful content. A concept proven in spaces such as Printworks who hosted many of London's most vital cultural events in its time, from Fashion Week events (Raf Simmons, A Cold Wall, Mulberry) to the sold-out music seasons that welcomed The London Symphony and Aurora orchestras, live acts, DJs, dancers and more. Aphex Twin, Skepta, BICEP, Peggy Gou, Defected, Glitterbox, The Hydra and thousands more major artists and brands passed through the doors of Printworks over the years.
Printworks also pioneered the daytime show concept for a safer and more accessible event experience, which will be mirrored in the soon to be announced DRUMSHEDS programme. Now closed for redevelopment along with the surrounding area, Broadwick plans to reopen Printworks
in 2026.
Located in the North London's industrial Meridian Water zone, which is only 4 mins from Tottenham Hale (Victoria Line) DRUMSHEDS will be easily accessible via tube, rail and buses.
Broadwick will be working with the local authorities on outreach to support the surrounding community with employment in the new space, in addition to schemes such as free tickets for previous employees of the space so they can enjoy the venue in its new iteration.
News on the first season of events will be announced shortly, follow @DRUMSHEDS on social media and sign-up HERE to get exclusive news on their upcoming programme announcement.