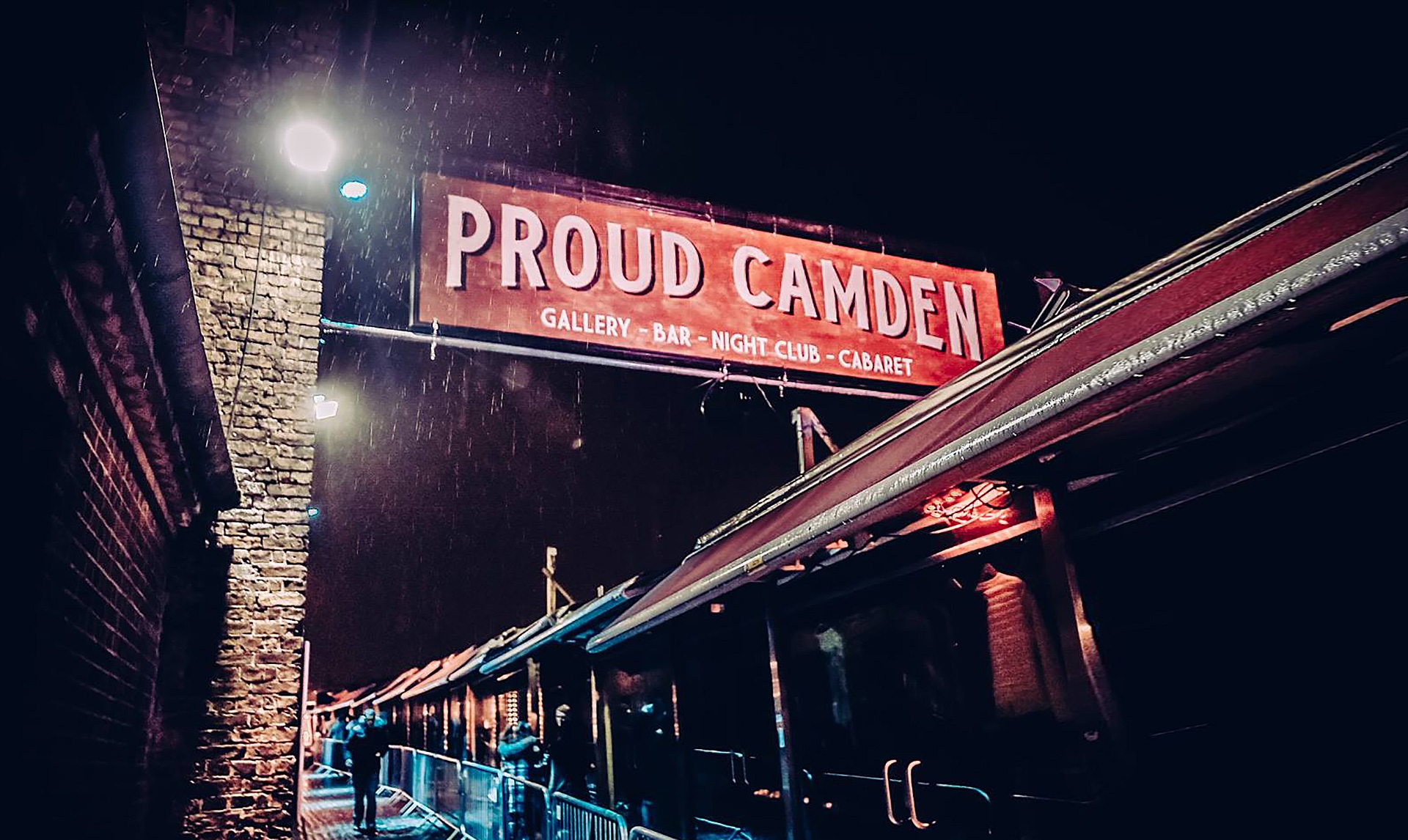 Proud Camden to close after 17 years
Proud Camden will close after 17 years of great parties.
The venue has been at the Camden Stables Market since 2006 and has hosted a diverse set of events ranging exhibitions, live shows, DJ sets and award ceremonies. During its time the stage has hosted shows from huge talents including Sting, Jarvis Cocker, Florence & The Machine, Moby & Coldplay.
Totally independent, Proud Camden is one of the cities most known and loved entertainment brands. Proud itself as a brand has been an important part of the cities nightlife scene since the late 90s when the CEO, Alex Proud opened his first gallery. Proud Camden has been a huge part of the Proud story and was a key venue for Camden's alternative movement.
Set to close on March 4th, it's a great loss to the cities nightlife. Though as one story finishes another begins and Alex Proud explains "we have found 2 new venues which will open in due course."
These venues will both bare the Proud name, one opening underneath Waterloo Bridge and the other will stay close by over on Camden High Street. Before either of those, Proud Camden has announced a number of farewell parties that'll nod to the venues rich musical heritage. See the parties below, for full details and tickets for the events head over to the Proud Camden website.
FRIDAY 16TH FEB
SHIFT & I LOVE GARAGE PRESENT:

SATURDAY 17TH FEB
UKG BRUNCH
SATURDAY 17TH FEB
CASO LOCO CLOSING PART 1
THURSDAY 22ND FEB
MAGIC CLOSING PART 1
FRIDAY 23RD FEB
SHIFT CLOSING PART 1
DJ CAMEO
SAMMY PORTER
BUMP & GRIND
LISTENER
WICKED

SATURDAY 17TH FEB
REGGAE BRUNCH

WEDNESDAY 28TH FEB
PROUD CAMDEN OFFICIAL CLOSING PARTY
(FUNDRAISER FOR NIGHT
TIME INDUSTRIES ASSOCIATION)
THE CUBAN BROTHERS
DIXON BROTHERS PLUS SPECIAL GUESTS

THURSDAY 1ST MARCH
MAGIC CLOSING PART 2

FRIDAY 2ND MARCH
SHIFT CLOSING PART 2
MASTER STEPZ
DJ CARTIER
ALEX P
LONYO
PHILGOOD
NICO
LISTENER
WICKED


SATURDAY 3RD MARCH
UKG BRUNCH
SATURDAY 3RD FEB
CASA LOCA CLOSING PART 2