Drum and Bass
ALAN Vs Jungle Syndicate! The Worlds Not Over Yet!!
@Brixton Jamm
Line Up: Disowned, Shedcore, Silly Pundit (Acidic Records),, Weave b2b Elementum
Live Artists: DJ Switch, The Beat Box Collective, More Like Trees,
Friday
21
st
December 2012
10PM - 6AM
Door price ££15
---
ALAN Vs Jungle Syndicate! The Worlds Not Over Yet!!

---
Did your office party suck?!?!
Then come to ours... We are going to throw the best god damn Christmas party!

It's cold, it's dark and you're finishing work for Christmas... You step out, breathe in that crisp winter chill, feel the crackle of magic in the air with a big grin on your face 'cos you know you're in for a good night!!!

Alan Vs Jungle Syndicates The Worlds Not Over Yet Party is on tonight and you have a ticket and so do all of your friends!!!!

The Famous ALAN ALLSORTS Stall featuring Kawaii Bebe
Retro Arcade By Hand Baked Arcade
Custom Hand Made Themed Decor
Lighting Throughout The Whole Club
Christmas Office party Games, Treats, Interactions & Prizes for all!!!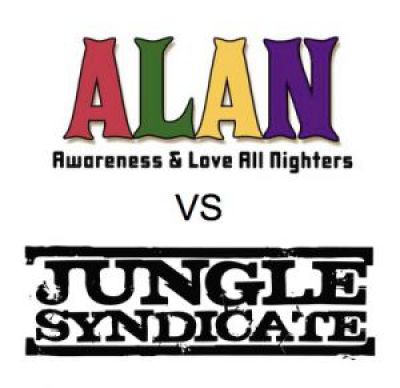 ---
Line Up/
Disowned
Shedcore
Silly Pundit (Acidic Records)

Weave b2b Elementum
Live Artists/
DJ Switch
The Beat Box Collective
More Like Trees

---
---